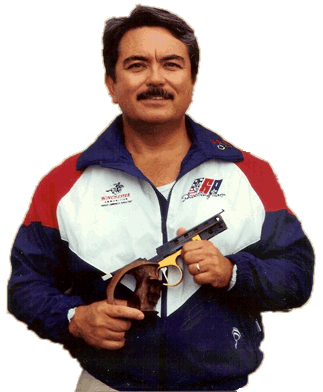 Performance Not Bling.
A McNally Family Tradition.
McNally Glock Triggers, LLC is a prideful family endeavor, brought to you by Jim McNally, and his two sons, John and Kenneth. The entire family brings extensive shooting and military exuberance to the company – specifically John, who has become a household name over the past 3 decades in the competitive shooting world.
Not only has John achieved success in competitive shooting, he did so while serving in the Army.  He made his first Olympics in 1984 after serving with the 3rd Ranger Company, TSB. He later served with Army Marksmanship Unit as Officer in Charge of Pistol, where he created the Action Pistol unit. While serving in the Army he also competed in the 1988 and 1992 games, and then in 1996 and 2000 games he competed as a civilian.  John also earned many NRA champion titles over his career.
McNally By The Numbers.
7 Olympics
5 World Championships
3 Distinguished International Shooter Badges for International Rapid Fire.
2 Distinguished Pistol Shot Badges
2-Time Winner of The National Trophy Match
And Much More…
Notable Honors.
Click on the images below to view some of our distinguished awards and medals.