The McNally glock trigger is a base assembly for trigger function. At the owner's discretion an after market firing pin, firing pin spring (5lb), and firing pin safety spring can be added to marry with the McNally trigger assembly. There is no need to polish the glock minus connector that comes with the McNally glock trigger.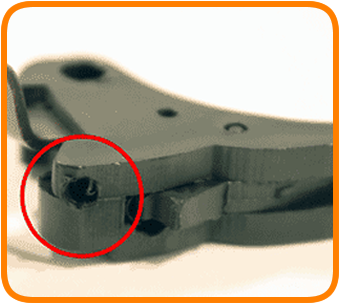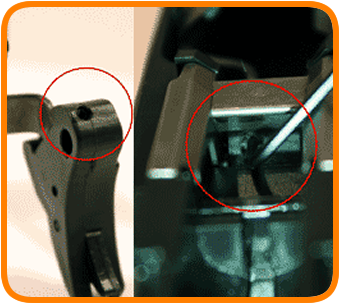 Always a Smooth Shot.

Each McNally trigger assembly and McNally trigger bar is fitted to the Glock pistol the unit is labeled for. The re-set adjustment allows just enough forward travel to activate the trigger safety. The trigger stop is adjusted to stop all after travel of the trigger once the firing pin is released.  Making for a more accurate shot. Learn More.
Keeps All Safeties Intact.

The trigger safety is activated by a coil spring which makes the trigger safety more positive than the OEM trigger safety (there is nothing wrong with the Glock trigger safety)  the McNally trigger safety folds completely back into the trigger shoe, so the shooter will not feel the trigger safety, all the other Glock safeties (firing pin safety and drop safety ) function as designed. Learn More.
Always a Perfect Fit.

The McNally triggers are designed and manufactured by Olympic, World Championship, Pan Am and National shooters, so we know what a super trigger feels like.  All employees are prior military Learn More.
Super-Easy To Use.

Just follow the simple instructions (no American does this) and replace the Glock trigger assembly with the pre-set McNally Glock Trigger assembly.  From now on, all you have to do is feed your Glock. The best bang for the buck to make a firearm more accurate is a good trigger.  Learn More.
Super Durable.

Made of high density glass filled polymer for durability.  Learn More.
Buy Online Today!

All of our products are conveniently available online.  View Our Catalog.